Registration FAQ


I cannot find my individual or team page, where do I search?
There is a tab labeled DONATE/SEARCH at the top of the home page. Click there, then the search bar will allow you to search for teams or individuals.
PLEASE NOTE: Titles and names are punctuation mark sensitive when searching.
The URL for my username is already taken and I'm getting an error, how do I fix it?
When you receive this error notice that means someone else has used the same URL name. You must change the title of the URL to make it unique.
I'm finished registering, but I need to register someone else. How do I do that?
You must log out of your fundraising profile before attempting to register another participant. Log in/log out is located in the top right of your fundraising profile.


Why can't I register multiple people at the same time?
This system requires an email address per every participant registration, so participants must register one by one. You are able to create a "fake" email address by entering FIRSTNAME.LASTNAME@beebrave.com for participants who do not have email. Questions? Email us!
If I want to run with my child in the Fun Run, can I do that at no charge?
No, the Fun Run is for children between 5-13 only. If you want to participate with your child, it would be best to register for the 5k event.
Can my child have a fundraising page?
Yes.
What if my child does not have an email address?
You can create an email specific to this registration system with their firstname.lastname@bb5k.com. For example: bob.smith@bb5k.com.
Can I opt out of a fundraising page online?
Yes. If you "opt out," we can hide your fundraising page. Please email us at support@purplecommunity.org.

I registered as a Virtual Participant. Am I able to get a T-Shirt?
Yes. Virtual Participants receive a t-shirt. Shirts will be available for pickup by your team captain or other person attending the 5K.
Is a T-shirt included with my registration?
All online registrants will receive a t-shirt. Late registrants are not guaranteed a shirt.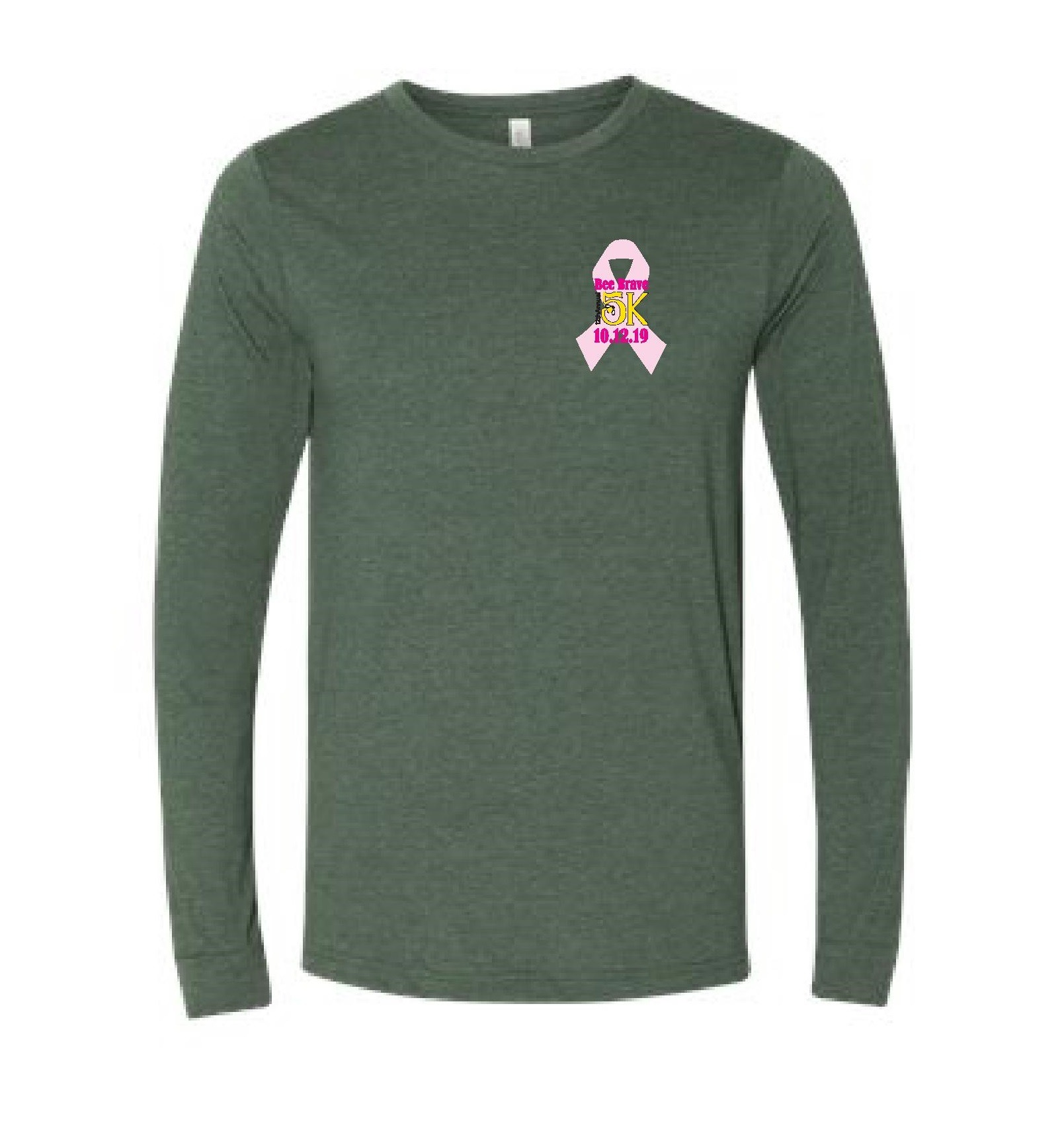 How do I pick up my packet?
Packet Pickup, which includes your race shirt and bib, is the morning of the race beginning at 7:00 a.m.